Our award-winning Transportation Department performs a wide variety of consulting services from road widening and reconstruction, to new interchange and realignment projects. We pride ourselves on our ability to provide practical designs that meet time and budget requirements. Our goal is to provide you with solutions that enhance the community through improved traffic flow, safety, aesthetics, sustainability, and much more.
BLN helps clients with personalized solutions that exceed project goals and community needs. To produce roadway designs that stand the test of time, we use state-of-the-art equipment, combined with proven construction methods, and communication processes.
Services We Provide

New road alignments and interchanges
Interchange and intersection modification
Travel and turn lane additions
Road reconstruction
Road widening
Engineering studies
Pavement analysis and design
Traffic signal design and optimization

Traffic studies
Utility relocation
Drainage design
Urban greenway and trail design
Agency asset inventory and GIS mapping
Railroad engineering
Featured Projects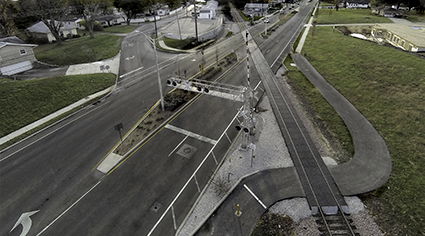 West 3rd Street
BLN was responsible for the reconstruction of approximately 0.7 miles of West 3rd Street from the intersection of South Wynnedale Drive to South Landmark Avenue in Bloomington, Indiana. This project required many special considerations, including the nature of this multi-use area, raised median, bus stops, and a railroad crossing.
I-69 at 56/61 Interchange
This design project consisted of the review and modification of I-69 at SR 61/56, which carried the mainline I-69 over SR 61/56. The Cost Reduction Incentive (CRI) proposed modification of mainline I-69 allowed SR 61/56 to pass over I-69. BLN redesigned this interchange in less than 90 days, and was still able to minimize environmental impacts, reduce construction costs by more than 24%, and provide more than $9.5M savings as a result of the CRI.
I-65 DBBV Project
BLN served as INDOT's Technical Procurement Advisor for the I-65 DBBV project, which aimed to provide improvements to the approximately 14.25-mile portion of the I-65 corridor beginning north of US 50 and extending to north of SR 58 in Jackson and Bartholomew Counties. Responsibilities included acting as INDOT agent to the design build contractor and reviewing all design build submittals.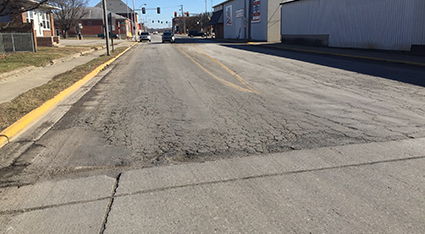 INDOT On-Call Pavement Design Contract
BLN is currently providing INDOT Central Office with on-call pavement design services. This includes utilizing MEPDG software to analyze existing and proposed conditions to produce cost-effective design solutions involving full-depth HMA, full-depth PCC, HMA overlay, white topping, full-depth reclamation, and patching design.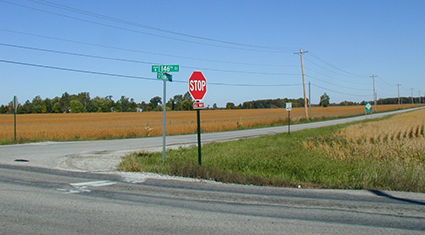 146th Street Reconstruction
BLN designed the new roadway section from approximately 1,000 feet west of Towne Road to approximately 1,000 feet west of Ditch Road (5,400 feet total). Key components of our design include a new roundabout at Towne Road, significant drainage improvements, and intricate maintenance of traffic in this highly-travelled area.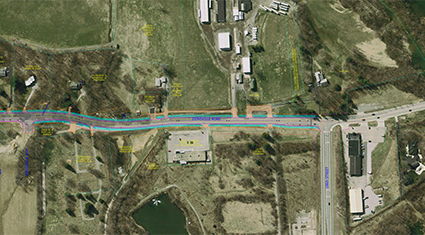 Zionsville Road
BLN was responsible for the widening of this rural, two-lane road serving Downtown Zionsville, into and an urban, three-lane section that includes a two-way left turn lane to serve adjacent developments, a multi-use path connecting to downtown, and an enclosed storm sewer system. Multiple utilities and properties were impacted and public outreach was key in the design process.