Out of service facilities, surplus properties, and blight pose numerous challenges to both public and private sector entities. When the intended use for a site has reached the end of its useful life, repurposing that ground in a responsible and effective manner is extremely important for public health and safety. BLN has the knowledge and skill to develop and execute programs that safely, efficiently and cost-effectively turn these liabilities into assets.
Services We Provide
Asset Recovery and Evaluation

Audit Compliance

Contract Administration

Contract Development

Demolition Phase Oversight

Environmental Investigation

GPR Investigation

Permitting

Procurement Consulting

Property Management

Site Assessments

Structure and Facility Demolition

Utility Coordination

Waste Treatment and Disposal

Schedule Monitoring

Document Controls

Automated Notifications

Document Repository

Report Generation

Budget Tracking

DBE and Local Participation Monitoring

Audit Compliance

Asbestos/Hazardous Material Documentation and Scheduling

Property Management Documentation and Scheduling

Adjacent Property Owner Notification Form

Automated Task Assignment Notification Process upon Parcel Vacate

Permit and Utility Coordination Documentation Repository

Featured Projects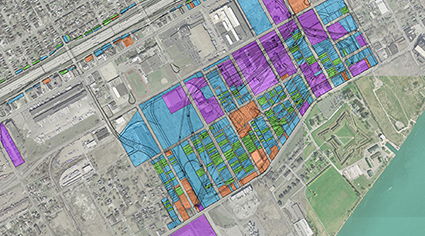 Gordie Howe International Bridge Demolition
BLN is providing turnkey property acquisition and demolition program management services as needed on behalf of MDOT to clear areas required for construction of the Gordie Howe International Bridge. Acquisitions were completed six months ahead of schedule and demolition schedules were compressed by more than 50 percent, resulting in significant cost savings. ACEC Michigan Engineering Honor Award and ACEC Honorable Conceptor Award.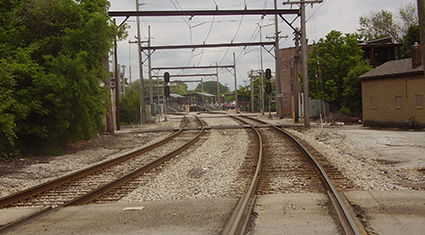 Double Track and West Lake Corridor
BLN is providing real estate and demolition services for a 384-parcel double track and west lake corridor real estate and demolition project. The Double Track project will expand a 26.6-mile stretch of existing South Shore Line (SSL) from single track to double track. The West Lake Corridor project is an approximate 8-mile southern extension of the existing SSL.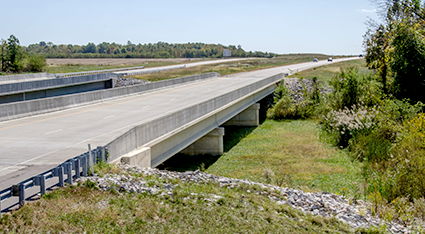 I-69 Section 6 Demolition
Currently providing turnkey real estate acquisition, relocation and demolition services for 1,477 parcels and 926 relocations as needed for the new alignment of the I-69 freeway corridor.